New year, new trends! What is going to be HOT in 2015 is on everyone's mind! We were asked about the trends for 2015 and what retailers should be expecting. We reached out to Gifts & Dec magazine for the inside scoop. Bessie, their senior editor, weighed in on the subject!
Q: What are the current and up and coming trends in the gift marketing with respect to materials used and design elements?
A: The biggest trend in 2015 is nautical. From maritime looks to coastal-inspired, the nautical theme is coming on very strong this year. And the trend is crossing all categories—from home to tabletop to fashion to kids to bath and body. Motifs include anchors, ships, sea life, nautical stripes and more.
While nautical takes the top spot, there are many other style trends that are proving to be popular this year. StatePride is shaping up to be a strong trend. State-shaped cutting boards, states on pillows and wall decor, even in jewelry are very popular. And a sub-trend to this trend: City Pride.
With the farm to table movement gaining in popularity, this trend was sure to spill over into home decor as well. Reclaimed woods, bistro-style tabletop accessories, raw metals, farm animal imagery and vintage looks in the kitchen are all part of this trend.
Keep your eye on Lake Living. Lake-, lodge- and cabin-inspired looks are up and coming for 2015. Motifs within this trend include canoes, paddles, fish, campers, signs, plaid patterns, ducks, reclaimed and rustic woods are included in this style trend.
And from subdued we go to flashy. 2015 may turn out to be the brightest year yet. LED lights and marquee lighting are taking the home by storm. From signs to wall decor to strands of lights for use at Christmas and throughout the year, lighting one's home takes on a whole new meaning this year.
There are several motifs that are becoming popular including, arrows, feathers, wings and letters. Letters aren't just for monogramming; they're seen in wall decor, on ornaments, marquee lighting, children's accessories, jewelry and tabletop.
As far as the "next chalkboard or burlap," cork is gaining in popularity, especially in fashion. But it may be too soon to tell what direction this material will take.
---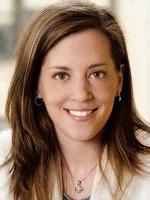 Contributing Author: Bessie Nestoras Knoblauch, Senior Editor
About Gifts & Dec Magazine:
Number One In The Gifts and Decorative Accessories Industry, and Growing In Popularity Daily.
A monthly magazine founded in 1917, and with a circulation of 27,000, Gifts & Decorative Accessories serves retailers, manufacturers, and vendors of general gift products, decorative accessories, stationery, greeting cards, collectibles, personal care products, jewelry, and gourmet food items. Industry news, trade show news, new product introductions, and trend information highlight Gifts & Decorative Accessories' monthly coverage.
From breaking news to daily headline grabbing information, www.giftsanddec.com is the site to read in the gift industry.
With more than 31,000 unique visitors a month, our site keeps the gift industry in tune with its business and the world around. Visit our site to read the daily updates about the gift industry and/or talk to your sales representative to begin your advertising campaign today.
Information above came from here.